DA42 Level 5 Flight Training Device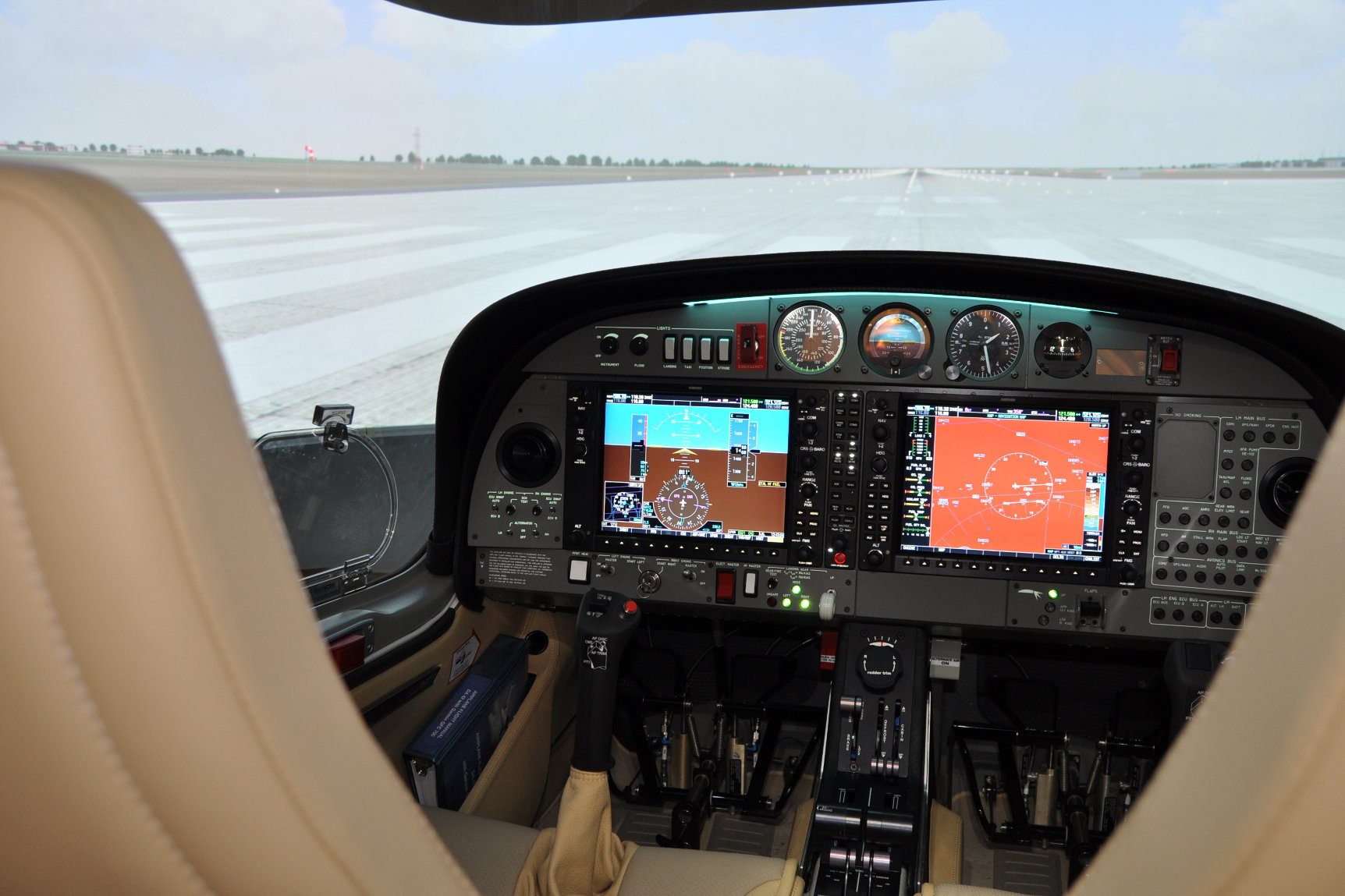 Our Diamond DA42 Flight Training Device (FTD) is an exact replica of the DA42 aircraft, assuring realistic and safe all-weather practice. This type-specific Flight Training Device is utilized throughout different stages of training ranging from Garmin G1000 orientation to multi-engine and instrument training.
If you already hold an instrument rating, you can complete your Instrument Proficiency Check (IPC) our Level 5 FTD with an approved Transport Canada pilot examiner (no aircraft required!).